Hi there!
Looking for ways to enjoy Manta to its fullest? Whether you're a newbie learning how to use our app for the first time or just wanting to optimize your time with us, welcome! We'll teach you how to do it like a pro. Just follow the steps below and you'll be an expert in no time!
Table of Contents
1. General Tips
Read exclusive series available only on Manta! Check them out by clicking on the "Exclusive" tag when you click on the search icon!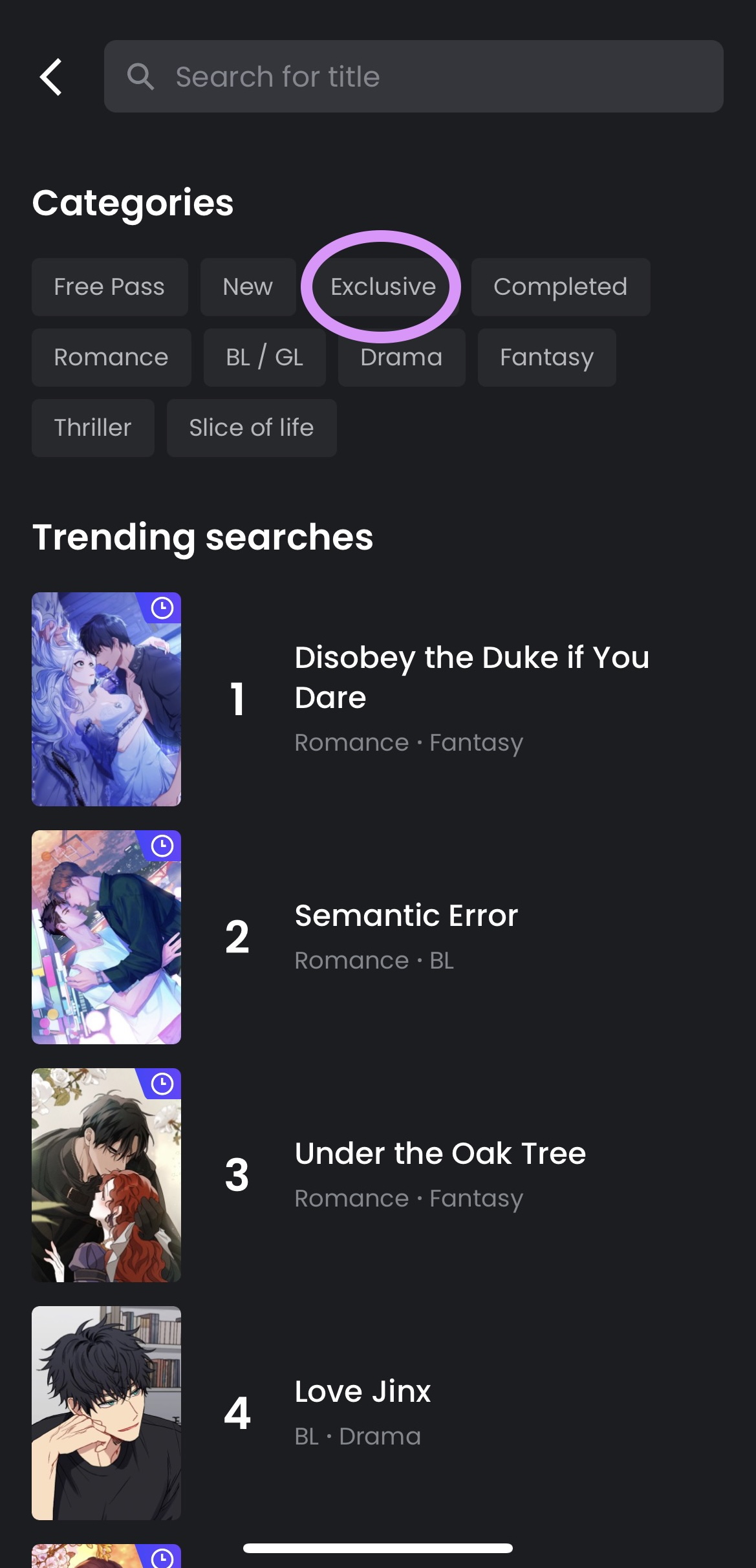 Psst! Tired of waiting for the next episode of your favorite series? You can make time fly by binging on our countless supply of

completed series

! Simply click on the "Completed" tag when you click on the search icon!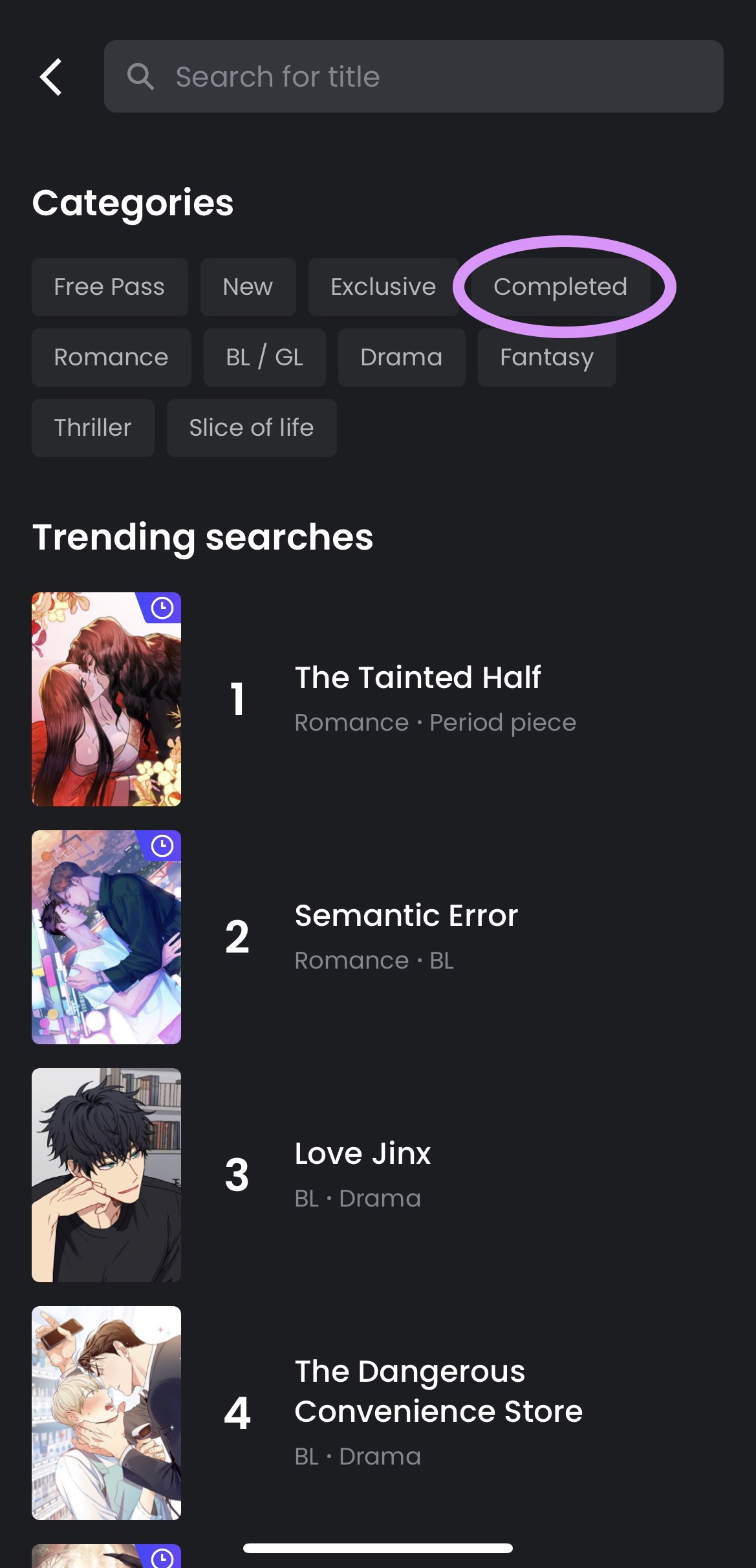 Want to talk about your favorite series with your friends and fellow readers? Follow our SNS and share your thoughts with other fans in the comments!
You can remove series from your "Current reads" section! Click on "edit" to select and remove series.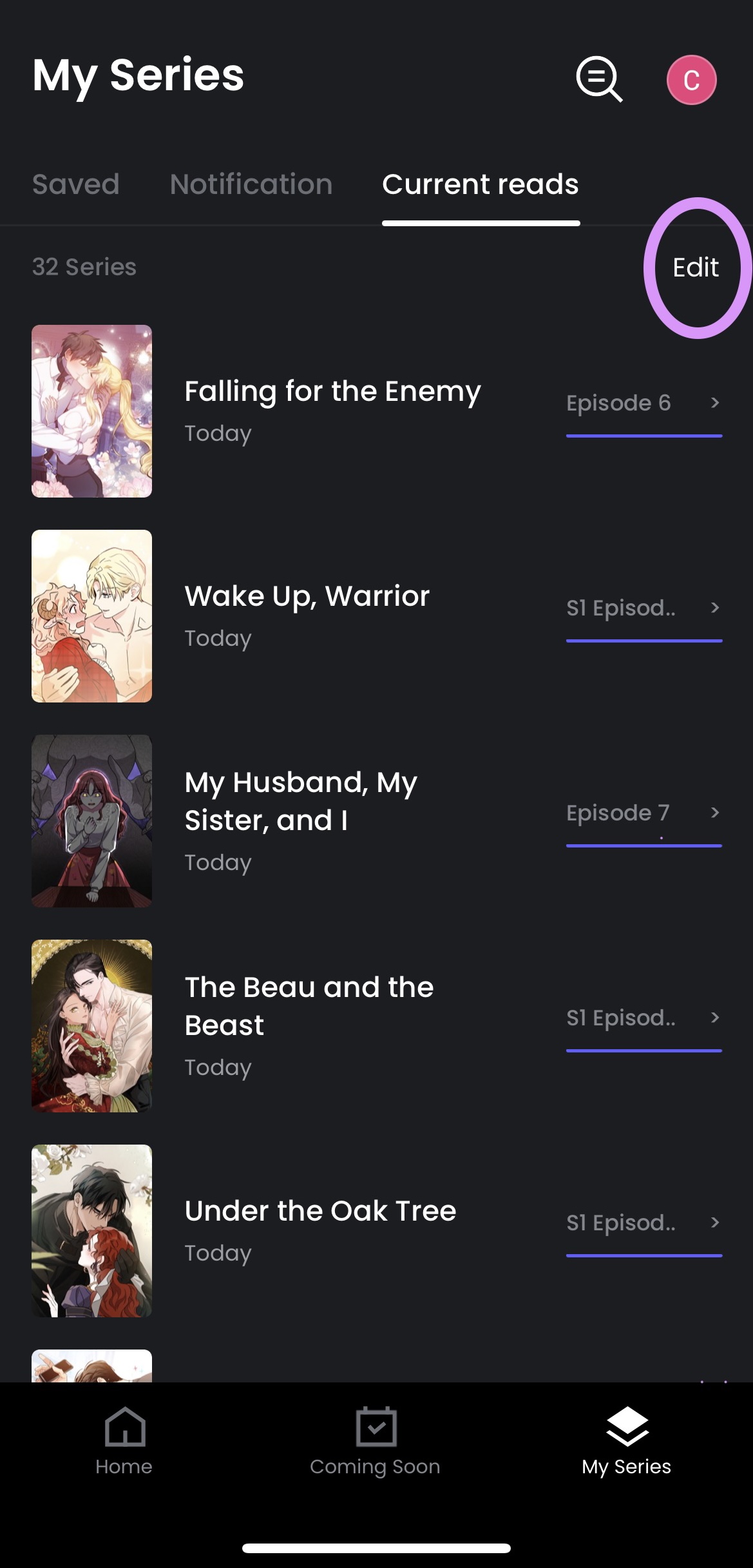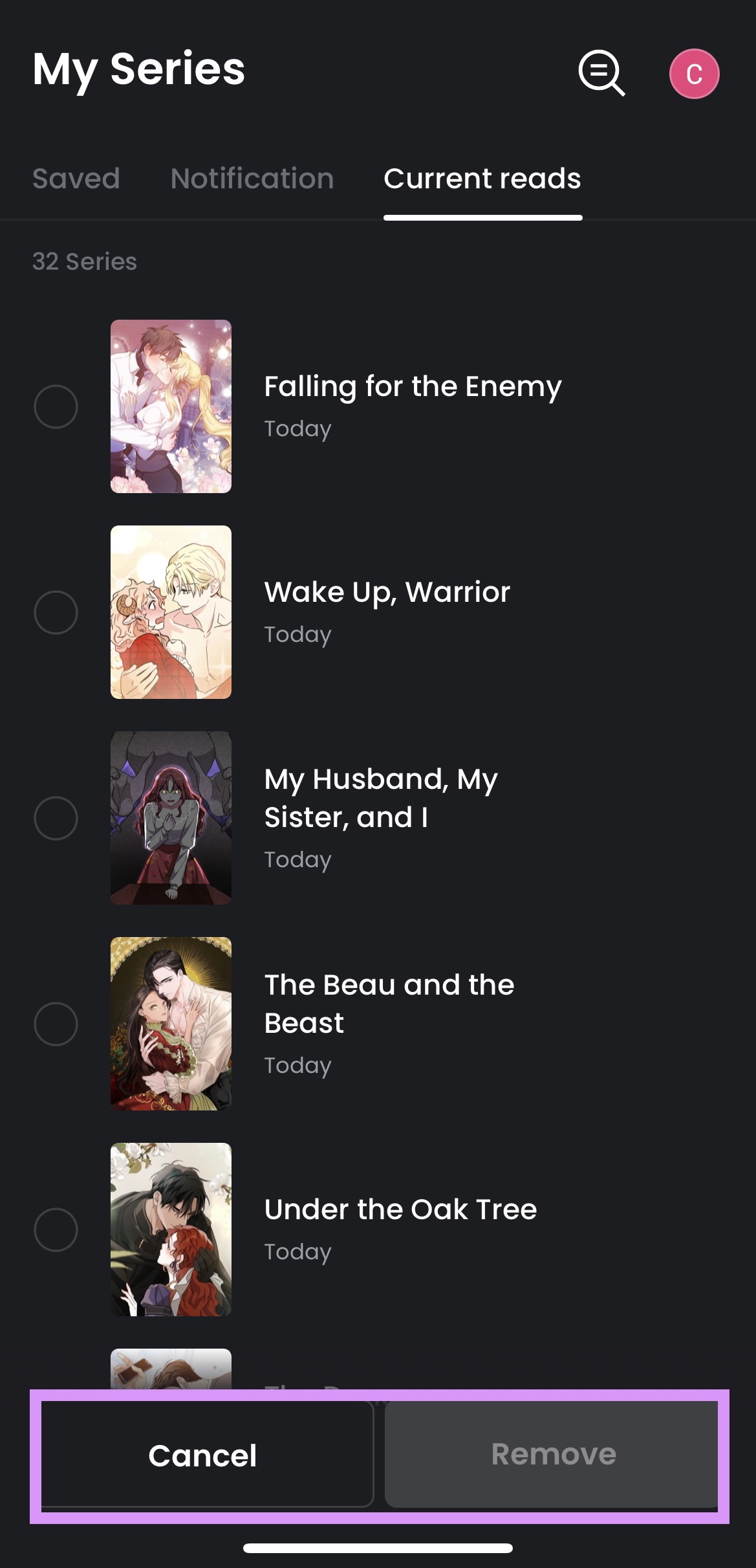 Wondering what's next to come? Look in the "New & Now" section! You can get notifications for the ones you're interested in by clicking on the notification bell icon.
If you haven't subscribed yet, you can use the Free Pass to get a glimpse of Manta! They renew themselves each day for every series that are available with the Free Pass!
If you subscribe to our newsletter, you can be the first to receive news and updates about Manta and events! Just click on your profile icon on the top right, then click on "Notifications", and switch the toggle to the right in order to receive email notifications!
When you click on the Manta "M" icon on the top left of the home page, you get new collection recommendations on the home screen!
See the four icons on the series home of your favorite story? We'll explain what all four of them mean!
The first "Save" plus icon means that you can save this particular series to your "Saved" tab under the "My Series" section. You can keep track of the series you are interested in by saving them to your list!
The second "Notification" bell icon allows you to receive notifications for updates on this series. You'll be the first to know when the new episode is released!
The third "Rate" thumbs icon allows you to either "thumbs up" or "thumbs down" this series. We thank you for your thoughts on our series!
Last but not least, the fourth "Share" icon allows you to share this series

with your friends

!
Please keep in mind that you have to be logged in to use the first three functions!
2. Using the Home Screen
Did you know that if you scroll down on the home screen, you can see personalized recommendations? (P.S. they change constantly so make sure to keep an eye on them! You might end up discovering your next favorite webcomic series here~)
3. Using the Series Home Page
Loving the series you're reading? Be the first to read the next episode by clicking on the bell icon!
You can click on the series detail for more related "tags" and find similar stories

by clicking on the tags you like!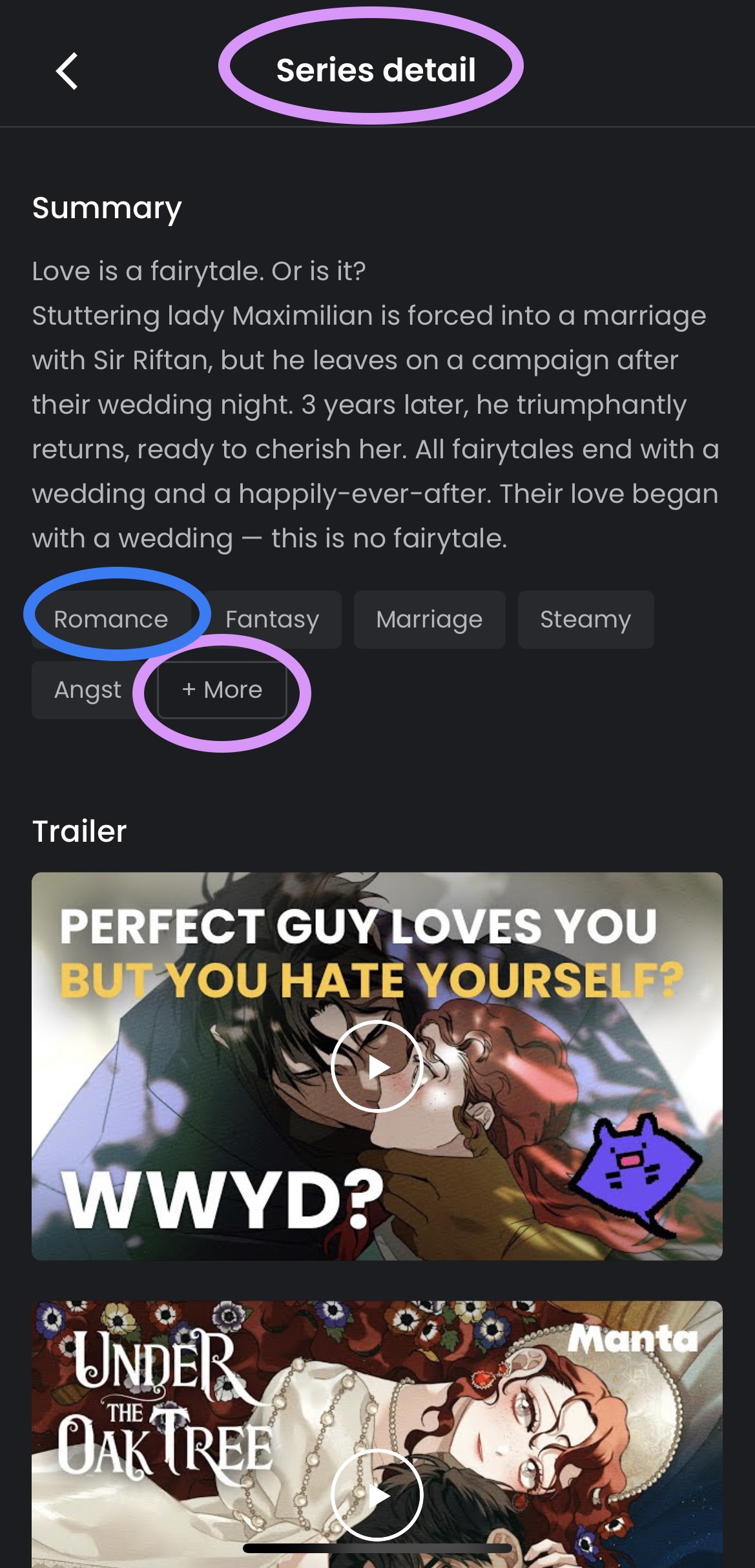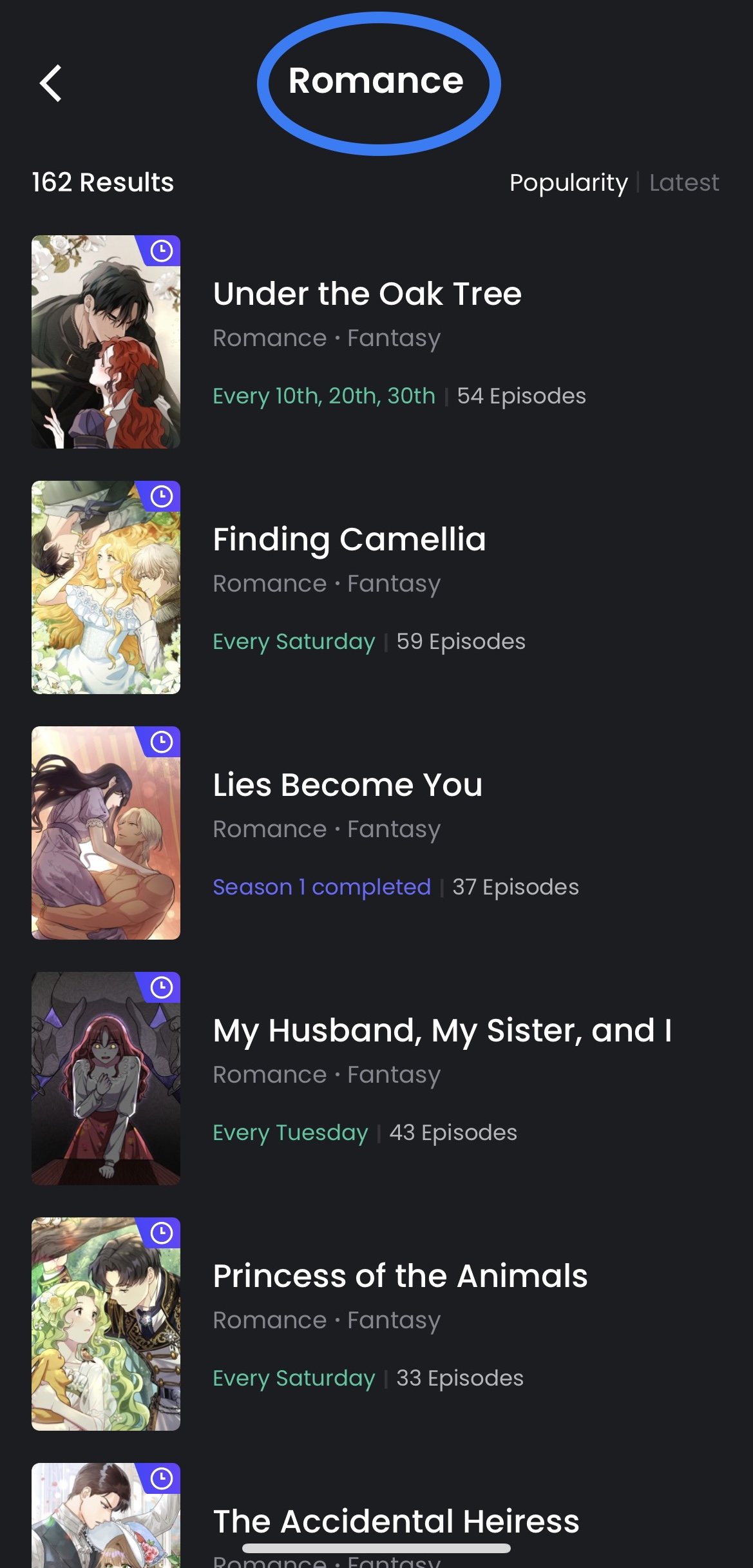 Click on the i icon for information on Free Passes and locked episodes for this series!
4. About Specific Series
If you still haven't already, you MUST read these on Manta!

You can download an animated poster of your favorite characters (including Riftan) for free! Check it out on our Instagram or Twitter

Did you know that some of the top Manta series are also on Amazon!? Check out Under the Oak Tree and Semantic Error on Kindle!
5. Episode Count
We apologize if there is any confusion regarding the episode count. The total episode count includes special episodes! That is why the number of currently released episodes (written on the Episode title) and the total episode count may be a bit different.
As seen in the example below, the most recent episode is S3 Episode 69, but the total episode count reads 91 Episodes because it includes all special episodes!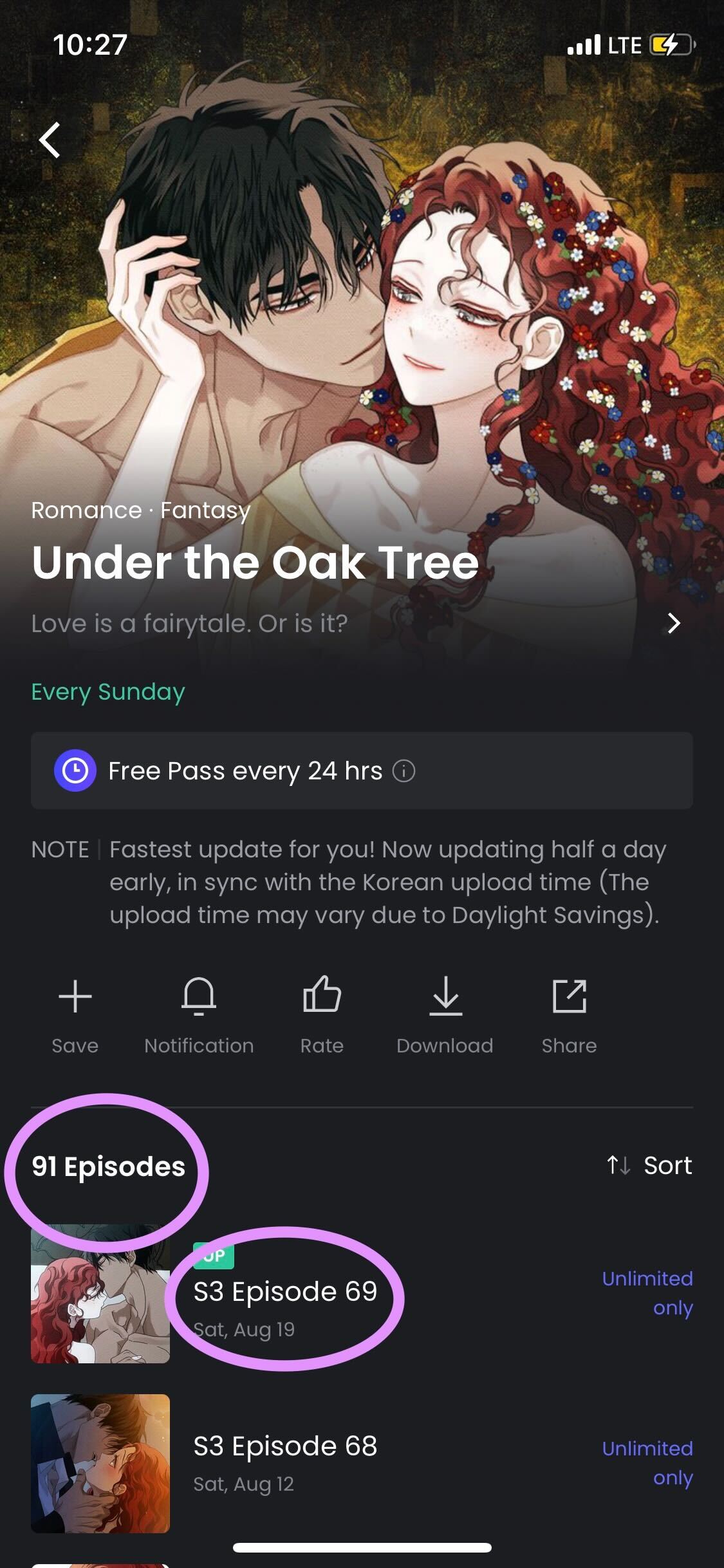 6. Special Events
If you follow our social media, you can be the first to sign up for special events such as a meet and greet event with a delicious meal at a FIVE STAR HOTEL!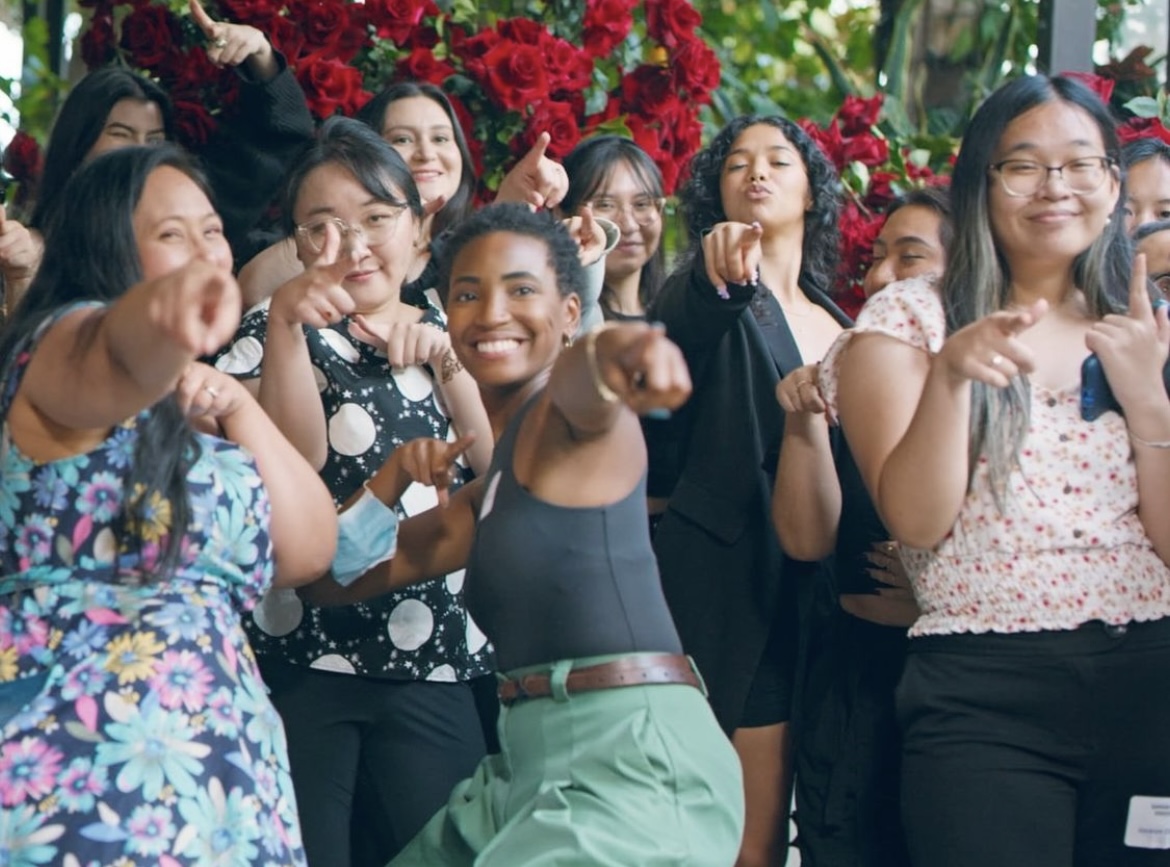 Our most recent Meet and Greet Instagram Post
7. Maximize Manta Unlimited
You can read hundreds and thousands of episodes in one sitting. Unlimited literally means unlimited! Can you believe that this is all just for the price of a cup of coffee per MONTH?!